Release Date: April 26, 2021
Series: Moo U #4
One drunken night and one case of mistaken identity turn a friendship inside out…
You've seen the hockey twins around campus–they look identical, but you can tell them apart by their actions. Patrick is the one who's busy charming women. Paxton is the one in the library.
Until one night when Paxton parties a little harder than usual. Next thing he knows, he's waking up naked next to Naomi, the girl of his dreams. He bares his heart before an awful realization sets in. He's not the twin she thought he was…
Naomi is the only child of a hockey legend. Partying hard is the best way she knows how to rebel against her controlling father. After a particularly crazy night, she realizes her big mistake. Her hookup isn't the guy she's been crushing on. It's Paxton, her friend, the guy who gets her, who she can always count on. The guy she'd never want to hurt. And yet, the sex was good. Better than good.
Now she's wondering if the wrong twin might be the right one after all . . .

Order Gametime at:   
Excerpt
The hockey house was lit tonight. And I don't mean by lights.
By drunken hockey players—myself included.
My twin brother, Patrick, had exited long ago with two hotties on his arm. We might be identical twins in appearance, but my brother always got the girls, and I got his leftovers. He was way more gregarious and outgoing. I was the quiet, serious one.
I sat down on one of the worn, beer-stained couches and tried not to think about what else it might be stained with. It'd probably be a petri dish of… Okay, I wasn't going there.
Being alone on a Saturday night after the first hockey game of the year was bad enough. I was a junior at Burlington University in Vermont, fondly known as Moo U by the locals and pretty much everyone else in the state.
Watching my brother revel in his hockey-team star status after a typically fantastic game brought out the ugly in me. I was jealous of him, and I hated being jealous of my brother. He was the best guy I knew and deserved all the good things in his life. Yet being the one always in his immense shadow proved more and more difficult. I played my supporting role as I always had, bolstering him in any way possible, sending the puck his way, and deflecting defensemen intent on mowing him down. That used to be enough, but this year was different. This was my year to break out. My year to establish myself.
Beer made me sleepy, and apparently, shots of whiskey made me grouchy.
I'd sworn things would be different this season. I'd have more fun, get more involved, shed my role as the smart, nerdy brother, while Patrick was the fun, partying brother.
Did I mention Patrick even had a cool nickname? The team called him Trick because he'd had a hat trick his freshman year, when a hockey player scored three goals in one game. I, on the other hand, was merely known as Pax, short for Paxton. No good story there.
A blonde staggered by and spilled some of her beer on my jeans. I did a double take.
Oh, my God.
Naomi?
I blinked a few times, forcing my eyes to focus and focus they did.
That blonde was Naomi Smith, the unrequited love of my life. Naomi was petite with gray eyes that had a warmth and humor that drew me in. She'd dyed her hair blonde in the past week, rather than the caramel color I'd so loved. I wondered if the change of color had anything to do with my brother, who was currently working his way through the blondes on campus.
She wore a skintight dress showing ample cleavage. The skirt's hem teased the bottom of her rounded ass. She teetered on these really high heels. The overall look was smoking, but so not her usual style, more the style of the females my brother preferred.
"Oops, sorry," she said with words as slurred as mine were.
"That's okay." I met her gaze, and her eyes widened when she realized it was me. My heart rate sped up as a result. It was no secret that Naomi had a crush on Patrick, but he was oblivious. She and I'd been good friends since our freshman year, and I'd heard all about her pining for my twin.
She dropped down on the couch next to me, sitting way too close for comfort. "What're you doing sitting here alone?"
"Waiting for you. I've been waiting for you for a lifetime." The mass doses of alcohol I'd consumed made me bold and stupid, but I didn't have the wherewithal to shut up before I blew my cover, and I'd blown it good this time.
She laughed, and it sounded like a siren's song reeling me into my fate. I smiled back.
"Your dad's a piece of work," she noted. Not that she hadn't experienced my dad before, but he'd taken it to a whole new level tonight.
"I know."
"Don't feel bad. So is my dad. He wishes I'd been born a boy, or at least a female with skating talent. He hates that I have zero athletic ability."
We exchanged glances. We'd had this talk before, and our mutual problems with our fathers were one of the things that'd bound us together.
She snuggled close to me and leaned her head on my shoulder. While she watched the crowd buzz around us, I contemplated my next move or if there should be one. Taking a chance, I dropped my hand to her bare thigh. She sighed and snuggled closer. I slid my hand higher, and her legs parted while she made a happy little purring sound from deep in her throat.
I turned my head and Naomi lifted hers, regarding me with interest, sexual interest, and my hopes bumped up slightly. I cocked a brow at her. She put her hand over mine and guided it farther upward.
Review
This book starts with the mistaken identity situation right away and it was a very awkward beginning. Don't get me wrong, it did get much better as the story progressed but I think it would've been smoother if it started before. If I had read about Pax and Naomi's friendship first, I might've been more invested in the characters when they had their drunken night together. I think that was the reason it took me a while to like Naomi.
Anyway, Paxton was a great character. I was rooting for him from the start, especially because it was so easy to see how in love he was with Naomi. He was sweet, hot, smart, selfless and so talented! He was dealing with a lot of stuff and my favorite part of the story was his character development. As a hockey fan, I was invested on his hockey journey and his growth as a player. The emotional part in it, the struggle between being a team player and revealing his own talent, was beautifully done. I think that at times the drama between him and Patrick, his twin brother, was too much but I still loved how Paxton was finally fighting for what he wanted in his career. 
Naomi was a different story. I struggled to like her and, for the most part of the story, I didn't think she deserved Paxton at all. Actually, there was a point where I thought that she and Patrick deserved each other, that's how mad I was with her. Fortunately, I did end up understanding her motivations, her reasons and her insecurities. Her dad's pressure combined with her conflicted feelings made a lot of her actions made sense. I liked how she progressed, how she slowly started to care less about what others expected of her and how she focused on being herself.
The mutual pining after their drunken night together was really well done! Also, Paxton and Naomi's chemistry was amazing too and I loved how they struggled to resist each other after one night together. The ending felt a little too fast after a certain event, I wish we had a little more time with these two.
Gametime was an entertaining, enjoyable, steamy, angsty read. Even though I was mad with Patrick through most of this book, I'm very curious about his book coming next.
Rating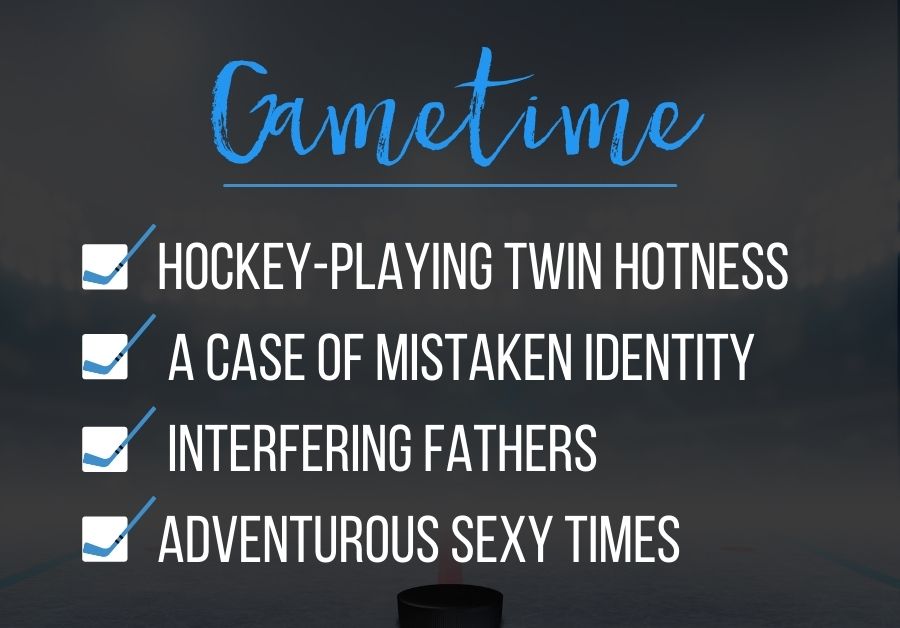 Author
USA Today bestselling author Jami Davenport writes sexy contemporary, new adult, and sports romances, including Gone Missing, Seattle Sockeyes, and The Scoring Series. Jami's new releases consistently rank in the top fifty on the sports romance and sports genre lists on Amazon, and she has hit the Amazon top hundred authors list in both contemporary romance and genre fiction multiple times.
Jami lives on a small farm near Puget Sound with her Green Beret-turned-plumber husband, a Newfoundland drool monster, and a prince disguised as an orange tabby cat.
Jami worked in government IT for years and is also a former high school business teacher but recently achieved a life-long dream of being a full-time author.  A horse lover since birth, Jami showed dressage horses for over thirty years. Now she gardens and goes glamping, along with other travelling adventures. She's a lifetime Seahawks and Mariners fan, is waiting for the day professional hockey comes to Seattle, and still misses her SuperSonics. An avid boater, Jami has spent countless hours in the San Juan Islands, a common setting in her books. In her opinion, it's the most beautiful place on earth.